Hey guys, I'm Hyaruron.
Today, I'll teach you about 
How to edit Thor's Thunder Effect.
Preparation
To create thunder effect, you need to get this application "ibis Paint X".
You'll learn how to easily create and add thunder to your image with this application.
How to edit
Step1 Setting
Set an image you want to edit from my gallery.
Touch + button and add a new layer.
(Then, you have to select a new layer.)
Step2 How to draw thunder
 I recommend you to draw a thick lightning with Dip Pen (hard).
(You have to choose white color.)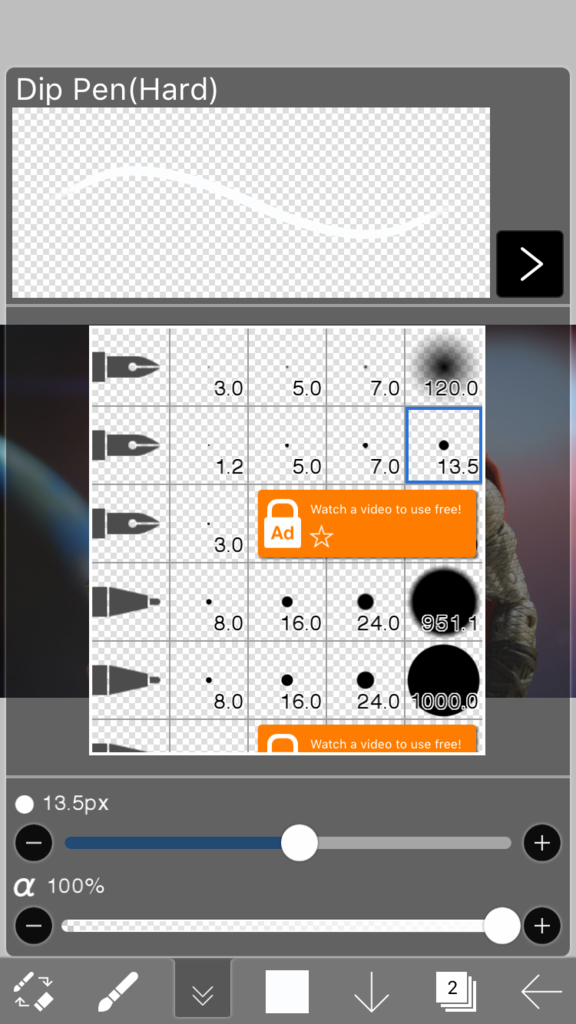 After drawing, You need make it the shape of lightning with an eraser.
Shave both sides.
(You can change width and length of lightning.)
Add small lightning.
Don't forget draw lightning from thor's body.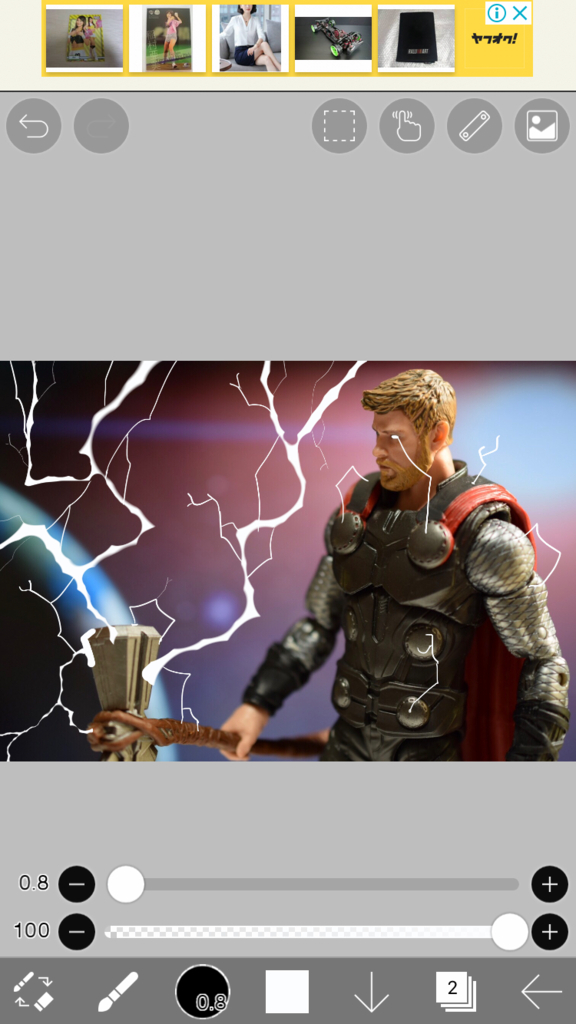 Step3 How to draw electrification
To get more real, you should draw electrification of weapon and body.
By using Smudge, you can express electrification.
Storm Breaker
(Spread white color along the shape.)
Body
Step4 Coloring
Clone No.2 layer.
Then,select No.3 layer and choose Alpha Lock.  
Paint thunder blue.
After painting, remove Alpha Lock and choose Gaussian Blur from Filter.
(Rdius is Max.)
Next, choose Add from Blending Mode.
If you want more brightness, you need to clone painted layer.
It's finish!!
This is the way to edit Thunder Effect for Mighty Thor!!
If you impressed with my tecnique, I want you to share my article.
Thank you for reading my blog!!
Please check my SNS!!